12% Club, powered by BharatPe and in partnership with RBI approved NBFCs offers you a solution for all your investment and borrowing needs

Referral Code 12% Club: https://twelveclub.onelink.me/2Cmd/7f68a7f1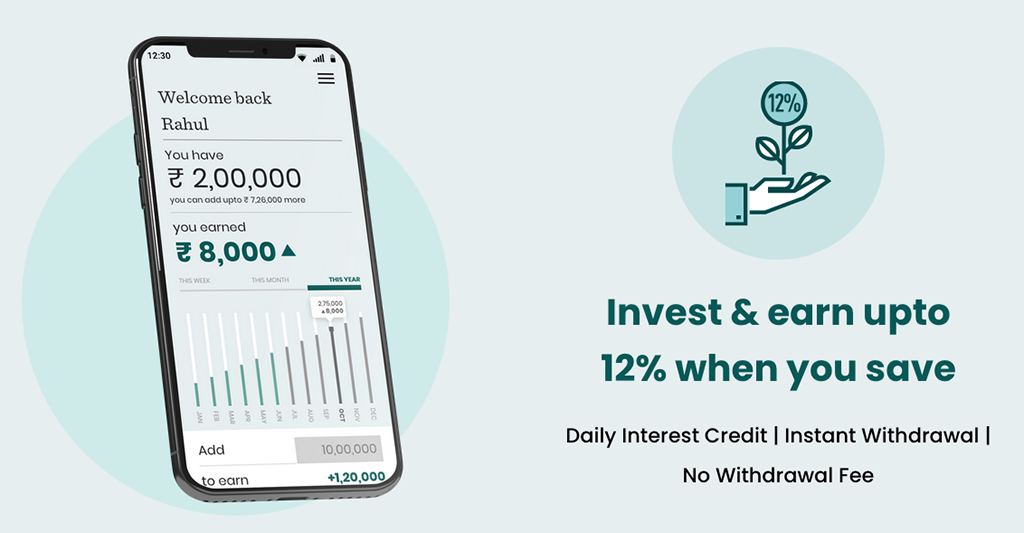 Invest @12%
– Invest money anytime and start earning interest daily
– Start investing from as low as Rs. 1,000
– Get up to 12% interest per annum (Interest is accrued daily)
– Request withdrawal anytime, no withdrawal charges
– In partnership with RBI approved NBFC (LendenClub: Innofin Solutions Private Limited and Liquiloans: NDX P2P Private Limited )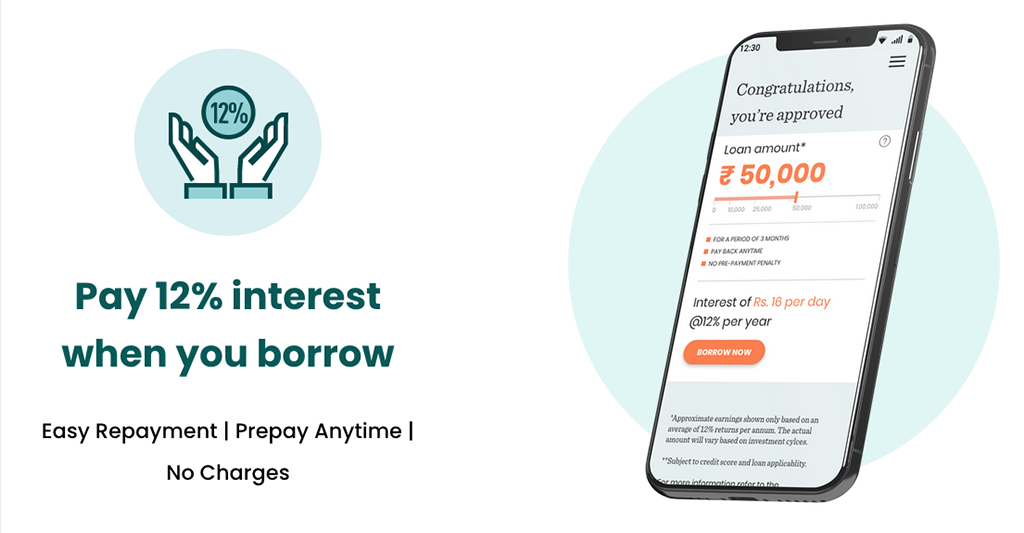 Borrow @12%
– Borrow money anytime @12% interest
– Repay anytime, no prepayment charges
– Zero processing fees
– Partnered with RBI approved NBFC (Mufin Finance: Hindon Mercantile Limited)

How to become a 12% Club Member?
– Download the 12% Club App
– Signup using your Mobile number and OTP
– Create your 12% Club account by linking your Bank account, PAN and completing KYC
– Accept T&Cs
– Start investing or borrowing @12%

Loan Details
Loan amount: From Rs.10,000 to Rs.100,000
Tenure: 3 months (fixed)
Repayment: 1 single payment at end of 3 months

APR and other charges
Interest rates (APR): fixed 12% per annum
Processing fees : 0
The penalty is charged when someone delays their scheduled payment. In addition, GST will be applicable as per Indian laws.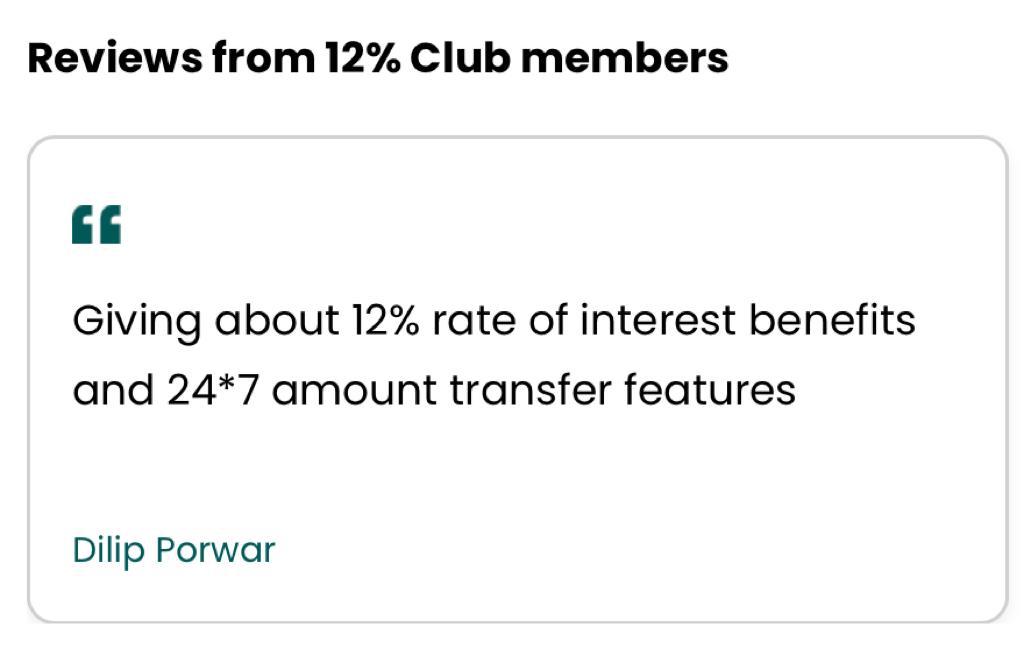 Example
Loan Amount: Rs. 100,000
Tenure: 3 months
Interest Rate (APR): 12% per year (Flat rate). This translates to 3% in 3 months
Repayment Amount: Rs. 103,000
Total Interest Payable: Rs. 100,000 x 12%/12*3 (3 months) = Rs. 3,000
Processing Fees (incl. GST): Rs. 0
Disbursed Amount: Rs. 100,000 (Loan Amount) – Rs. 0 (Processing Fees) = Rs. 100,000
Total Amount Payable: Rs. 103,000 (1 single payment at the end of 3 months)
Total Cost of the Loan = Interest Amount + Processing Fees = Rs. 3,000 + Rs. 0 = Rs. 3,000

12% Club is a new-age digital platform that provides you easy access to Instant Personal Loans of up to Rs.100,000 in a seamless and transparent manner.

Personal Loan Features
Up to Rs.100,000 limit
Instant money transfer to a bank account
100% paperless process
Minimal documentation. No printouts required
Bullet repayment at end of 3-month tenure
Instant eligibility check
No collateral
No prepayment charges

Eligibility
1. Indian citizen
2. Age above 21 years
3. Select cities