Hi, we recently purchased a OnePlus smartphone and think you'd like one, too. To get you started, we're giving you a free ₹500 voucher code.
Claim your voucher now and find out what all the fuss is about.
The voucher is available when you buy a smartphone with accessories and gear.
You can only apply one voucher code to each order.
The voucher is valid within 30 days from the date of receiving.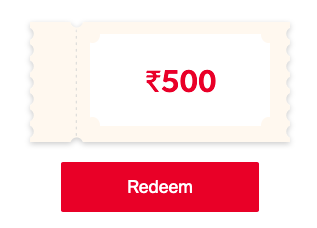 How does it work?
Redeem the voucher to get your discount code.
Shop at oneplus.in and add a OnePlus smartphone to your cart along with select accessories.
Use your discount code at checkout.